Pulverizer Machine Manufacturers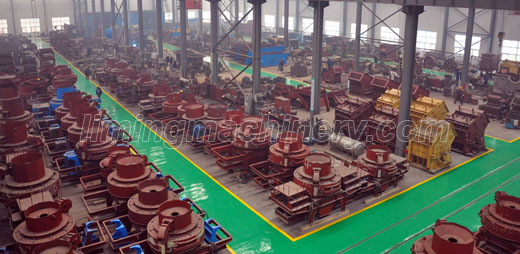 pulverizer machine manufacturers
Pulverizer Machine:
A pulveriser machine is menas a crusher or a mill collectively.

The crusher machine used to crush larger materials, usually used in stone production line, and sand production line. Therefore widely used in many sectors of mining, smelting, building material, highway, railway, water conservancy and chemical industry. Commonly used crusher jaw crusher, impact crusher, cone crusher, hammer crusher, mobile crusher station.

The mill is used for processing fine materials, widely used in metallurgy, building materials, chemicals, mining minerals in areas such as grinding materials processing. Mill can be divided into Raymond Mill, vertical pendulum mill, high pressure hanging roller mill, high pressure micro powder mill, straight centrifugal mill, Super pressure trapezium mill, ring medium speed milling machine six mill type.
Pulverizer Machine Manufacturers:
Currently, the crusher equipment market is very large, each year in order to accelerate the speed of growth, crusher equipment market has great potential, has developed rapidly. Most of the crusher equipment companies in China has been restructured or are restructuring, with the competition mechanism, lay a good foundation for internationally competitive.

In fact, the domestic crusher equipment in some obvious advantages: cheap imports broken machine equipment supplier a longer period, far less than the flexibility of the domestic crusher equipment; removal of tariff and freight, domestic crusher equipment The advantages of Nandi. Due to breakage of the lower end of the machine equipment market oversupply, this part of the low-end price competition will be fierce. Meanwhile, with the diversification of the structure of the crusher equipment products, and the rise of the technical content of some high-end products, we can expect the price of the high-end product of crusher equipment will remain at high level.

With the rapid development of global crusher equipment market, the market for the crusher equipment requirements, and more critical. Western European countries with advanced technology and equipment, but because they run on environmental protection, labor cost is too high, leaving these countries is difficult dimension following the production. With the pulverizer machine industry, the pulverizer machine manufacturers in China only to improve their competitiveness, improve product quality and technical level in order to continue to survive. This is the pulverizer machine has been greatly improved in quality, basically flat with the international standards, and some reached the international advanced level.

Pulverizer machine in China with low cost, high-quality features. So, at present the international sale of the crusher is mainly concentrated in China.
Liming Pulverizer Machine:
Liming Heavy Industry is a large crusher manufacturer, located in China, Zhengzhou, Henan Province, is located in the Central Plains. Liming Heavy industry could manufacture all types and models of pulverizer machine, pulverizer machine installation and update maintenance technical services for the customers produce. If you need a pulverizer machine, and want find good pulverizer machine manufacturers, please give us a call or a letter for consulting. We will give you more information and attentive service.